About Blooming Tree Wealth Management
Imagine yourself comfortably sitting in the shade provided by a large oak tree on a hot summer day. Although we often take our surroundings for granted, you're able to sit under this tree and get comfort from the shade it provides because someone took the time and care to plant that tree several decades ago.
Take control of your future and provide your older-self much-needed shade by investing for what is still to come. Blooming Tree Wealth Management, with roots dating back to 2006, was created to give you the opportunity to build a sustainable, comfortable future with consistent retirement income streams and by overcoming common worries and limitations that hold back retirees from living their fullest life.
You're more than a number to us. We know that opening up with others about your finances and goals, and trusting others to maximize the impact of your investments takes courage. We take a direct yet comforting approach to partnering with you to accomplish your goals.
Although investing can be overwhelming, it doesn't have to be difficult. "I've done rocket science, and this isn't it," says Blooming Tree Wealth Management Founder Ryan O'Connell. We will make investing in your future clear, enjoyable, and easy.
Why Work with Blooming Tree Wealth Management?
Plant the seeds that will grow into your sustainable financial future now. Blooming Tree Wealth Management is...
Accessible
Friendly: we treat you like family
Confidential
Backed by the largest independent Broker Dealer -- LPL
Dedicated to making investing easy to understand
As a Blooming Tree Wealth Management client, you will receive a customized experienced tailored to meet your wants and needs.
Meet The Blooming Tree Wealth Management Team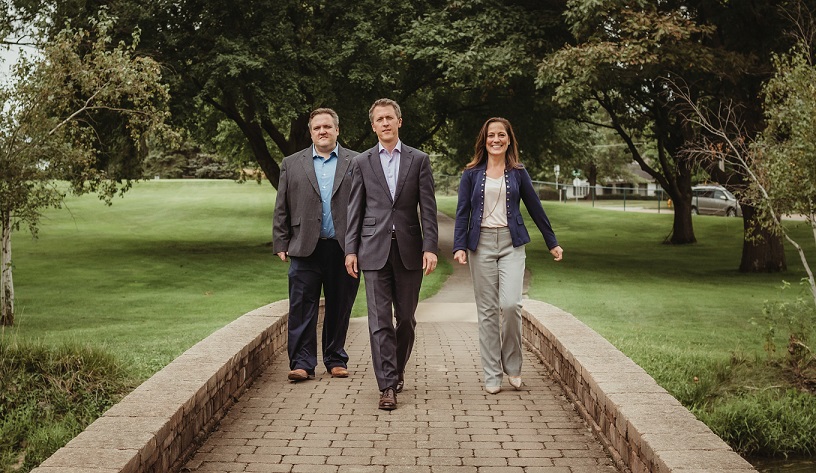 Meet the team dedicated to guiding you towards your financial dreams and goals. Our advisors and support staff includes:
Ryan is the Founder of Blooming Tree Wealth Management and dedicated to helping clients position themselves to become successful. Ryan accomplishes this through listening, coaching, and designing and implementing investment solutions.
Meet Ryan O'Connell
Steve is a highly-experienced and accomplished certified Financial Advisor who assists in managing client wealth. Steve carefully plans client investments through research and a custom investment selection process.
Meet Steve Dobski
The newest member of the BTWM team is Chief Relationship Officer Lauren Runyan. Lauren keeps operations organized by assisting with scheduling, meeting prep and follow up, and by making clients are given the best possible service.
Meet Lauren Runyan
Pattie is BTWM's virtual assistant, based in New York. Patty keeps the wheels turning by handling paperwork and service requests.
Meet Patty Rennie
What Our Clients are Saying
In a short amount of time, we've been able to improve the financial standing and future of a growing list of satisfied clients who are prepared to enjoy their retirement. Here is some of the feedback we've received from clients on the Blooming Tree Wealth Management team and Founder Ryan O'Connell.
"His knowledge and understanding of my situation was very special. We were able to build a personal friendship and business relationship built on trust." -- Joe S.
"With his advice and careful planning, the picture became very clear to me as to how I could accomplish my retirement goals and how much income I would have to do that." - Cat W.
"Ryan specifically helped me craft an investment strategy that enabled me to grow my nest egg without too much risk." -- David S.
"I am not one to do a lot of research so Ryan has done a great job generating ideas I am a busy person and Ryan makes himself available when I have a question or 2 or 3...I wouldn't go anywhere else!" -- Julie D.
"Ryan helped me to formulate a strategy to cover needs, wants and wishes for those years when I will no longer receive a regular paycheck." -- Cat W.
"He is always investing in his knowledge to make him a more valuable resource for us. Ryan is high integrity, and client focused." -- Gary A.
"Ryan has a knack of simplifying things so I could understand the pros and cons of each investment choice. Ryan was not pushy and wanted me to be comfortable with the choices I made." -- David S.
"They stay up-to-date on current market events, and stay ahead of the curve to protect your investments." -- Joe S.
Get Started with Blooming Tree Wealth Management
Getting started with Blooming Tree Wealth Management is easy, risk-free, and you won't have to commit to anything. We simply want to meet you, learn about your goals, and begin to explore if there could be a potential fit.
Are you satisfied with where your financial future is headed? Click "Get Started" below to contact us and request your initial Goal Meeting with Ryan O'Connell.